90 Years Of Excellence
A Story Still In The Making
We are celebrating our 90th Anniversary this year, a milestone only made possible by the dedication of our people and partnerships with our customers. We thank those who have joined us on this journey so far and have helped make NFI what it is today - a leading third-party logistics provider in North America.
Our people reinforce our entrepreneurial mindset and drive the company's purpose, vision, and values. With a focus on integrity, family, safety, customers, social responsibility, and teamwork, we have built a culture that empowers employees, embraces innovation, and reinforces our commitment to our customers. We look forward to sharing our story with you and continuing this journey together.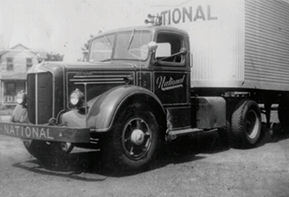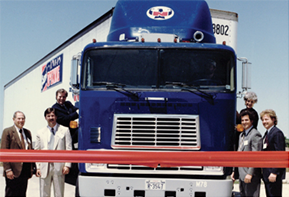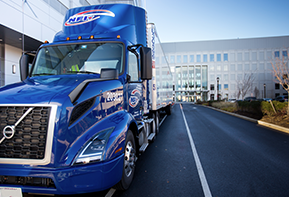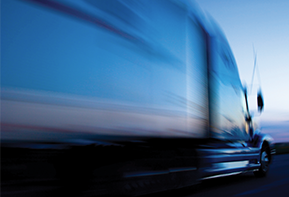 In 1932, Israel Brown established National Hauling in Vineland, New Jersey. What began as a single truck business expanded into a leading, multi-faceted third-party logistics provider. Israel's son Bernard "Bernie" Brown joined the business in the 1940s and spearheaded the growth of NFI from a small trucking company to a national player. NFI transformed from a New Jersey-only transportation company to a regional contender in the 1970s. Bernie's entrepreneurial spirit did not start and end in transportation as he saw the natural extension of his business and invested in warehousing and real estate.
Today, NFI is led by brothers Sidney Brown, CEO, Ike Brown, President-Vice Chairman, and Jeff Brown, President-Vice Chairman. Under their leadership, NFI has become one of the largest and most successful, family-owned and operated, third-party logistics companies in North America providing Distribution, Transportation, Integrated Logistics, Port Services, and Real Estate solutions. Our values guide us and the spirit of our history inspires our growth as the fourth generation of the Brown family has joined the business and continues the legacy to this day.
Since 1932, our people have made us great. Their commitment to our values themselves, team members, and customers can only be summed up in one action - bleeding blue. Read what employees have to say about being part of a 90-year legacy.
Growing Since 1932
NFI currently operates more than 300 locations with over 16,000 employees across North America. Throughout our growth, we have made it a top priority to invest in our people as well as our solutions to help transform the way business gets done.
In honor of our 90th Anniversary, NFI is donating $90,000 to 10 organizations throughout our communities. Local leaders selected the top three organizations to pick the grand prize winners in each city. We are proud to share each organization that will receive a $9,000 donation.
Since our founding, we have been committed to improving the communities where our employees and customers live and work. We believe that by building these relationships and providing helpful resources, we can serve as an example and create environments that inspire others.